| | |
| --- | --- |
| Tuesday, March 4, 2014 | At Sea - Day 2 |
After a late breakfast, Joe, Dianne, Katie, Lynda, and I went to hot a tub near the adult pool. After a while of being too hot, although the tub was actually under heated, I took a dip in the pool to cool off.
When we got hungry again, I invited Dianne to join me at Johnny Rockets for lunch. I'm not much for eating hamburgers often, but I had been lusting after one from Johnny Rocket's since our cruise last year. They have excellent hamburgers and I think it's the only plact on the ship where you can get amilk shake. In addition, we had chili cheese fries and onion rings. Dianne also had a cherry Coke. And, probably every half hour, the waiters dance to a couple of oldies but goodies.
One of the onboard activities was Jewelry Making. I purchased a kit for $10.00 and proceeded in a not-too-well-lit lounge to assemble the beads and jump rings into a necklace, bracelet, and earrings without any tools or layout board for most of the session. Fortunately, I already knew what I was supposed to be doing, and with help from Dianne and Page (who decided NOT to purchase a kit) in laying out the three jewelry pieces. Now that I am home, I'll have to get my tools out and rework everything I did so the jewelry won't be falling apart when I'm trying to wear it!
To celebrate Mardi Gras, some of us wore masks and beads. This is what I call having great fun with great friends. The Formal dinner was an Italian night theme and the waiters sang O Sole Mio en mass. I think this was the night that John, Debbie, Tracy and Harry went to the Chops specialty restaurant, so we didn't get photos of them.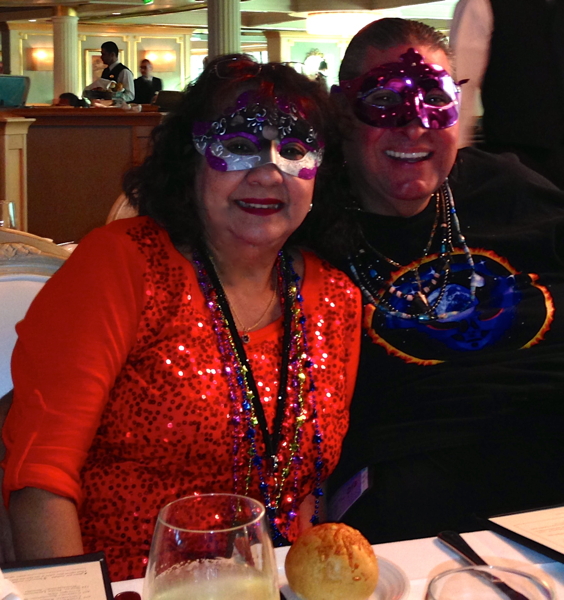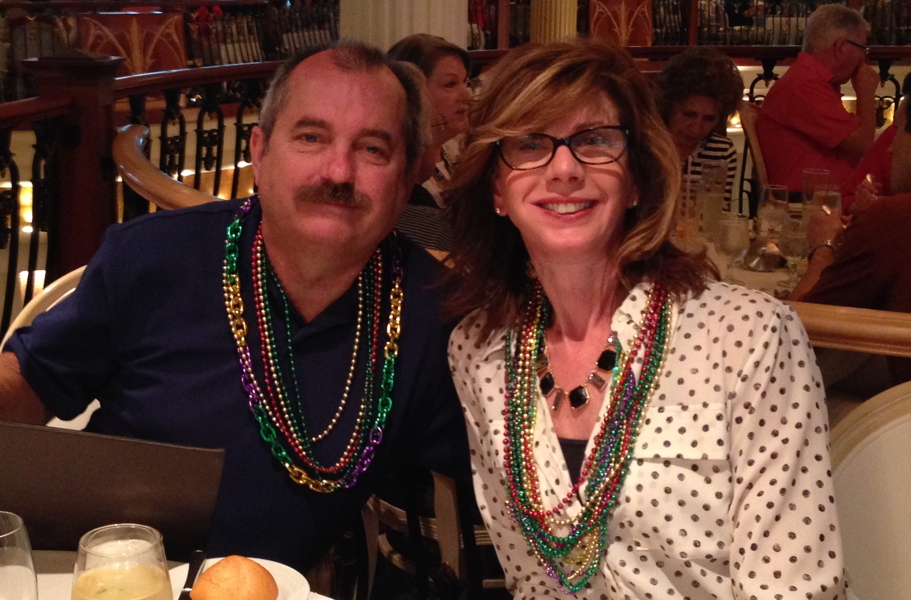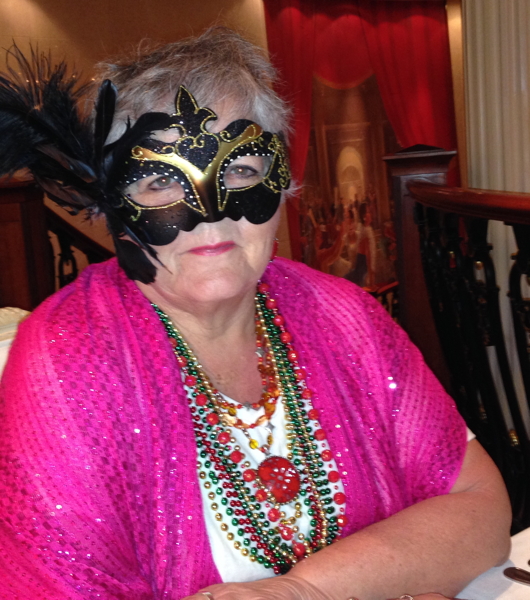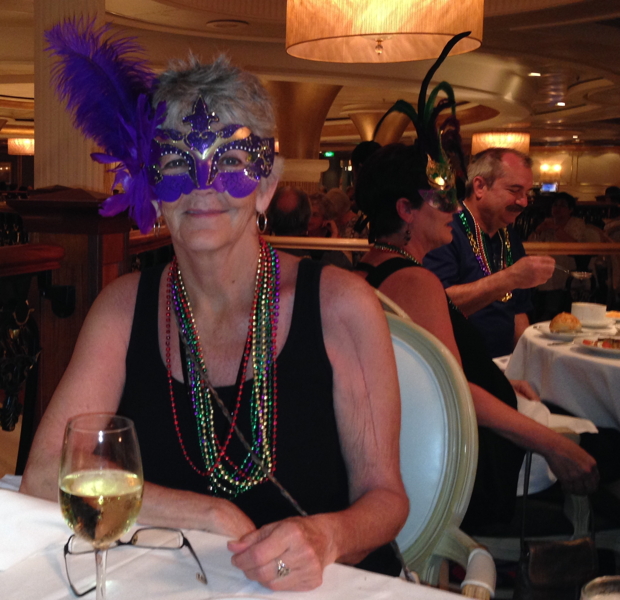 After dinner it was our treat and pleasure to see the stage show with the Texas Tenors (from Houston) who had competed on America's Got Talent. Man, can those boys sing! And they're pretty good eye-candy, too.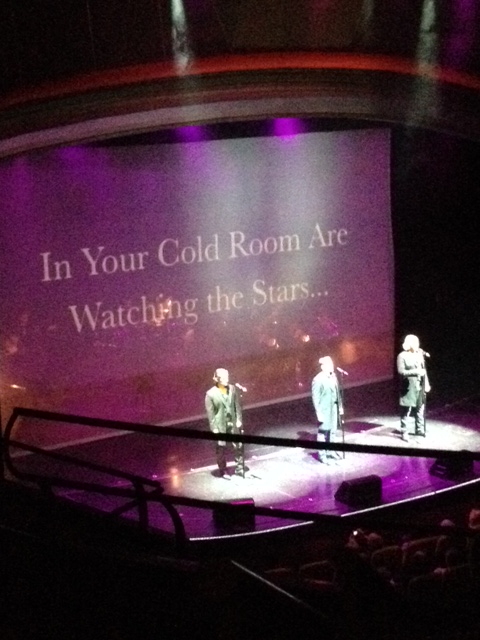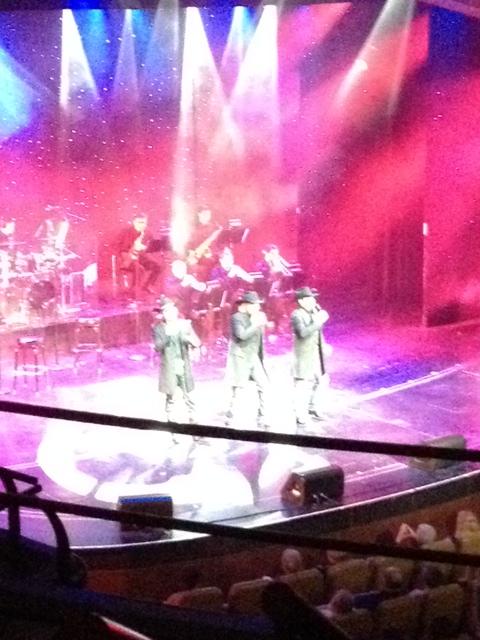 If you're not familiar with them, check out this
and listen to the whole song. (This is a weak recording compared to their stage performance.)